Advantages of Using AI to Understand Your True Voice of Customer
This year, AI and Natural Language Processing (NLP) are taking center stage as technology requirements for contact centers. The ability to dig deeper into conversational analysis provides authentic insights into your brand's Voice of Customer (VoC), driving customer engagement results and brand loyalty along with the enhanced success of your agents.
Yet as reported by VentureBeat, 67% of contact centers still use manual processes to analyze customer conversations.
And nearly half don't feel adequately prepared for the innovations of today and tomorrow—including VoC analysis powered by vital conversational intelligence.
Advancements in AI drive conversational analysis
Natural Language Processing technology is changing how contact centers function by bringing a more dynamic understanding of customers' text and spoken words. NLP bubbles up a diverse array of conversational insights from text, email, and voice data for deeper analysis.
Using NLP technology opens the door to conversational analysis. It catapults VoC intelligence and helps you determine, for instance, where your customer service program excels and which areas need improvement:
Know immediately who is likely to become a repeat customer.  

Detect which agent actions trigger customer dissatisfaction.

See indicators of churn before it gets out of hand. 
The best brands recognize conversational analysis as an opportunity to differentiate themselves from the competition. If you're not already there, you can be on your way quicker than you think.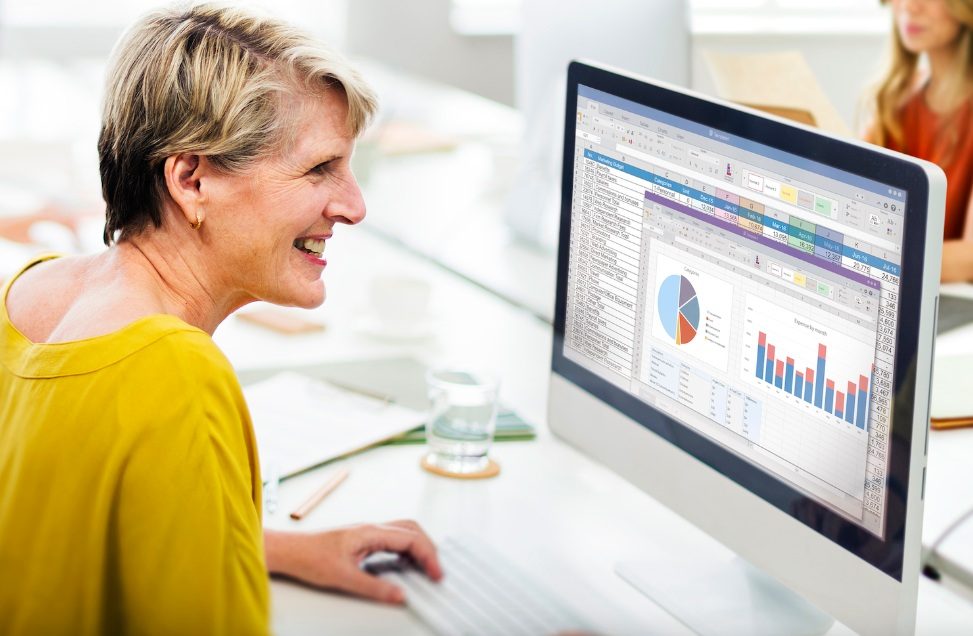 What exactly is Voice of Customer? 
Initially a market research term, VoC qualifies and quantifies feedback on customers' experiences with your brand and their future desires for your products or services.  
VoC is about tuning into your customers and giving them what they want. As such, you would listen to each customer without previous judgment or bias. Hear their feedback with an open mind.  
Historical VoC tools include phone, email, or chat surveys directly after a sales or contact center interaction. These tools are still viable; however, they paint a partial picture. 
Studying VoC through contact-channel text analysis—voice, chat, SMS, and email—enables you to understand better how your clients perceive and interact with your offerings and brand.
It's a fact: Online and social media reviews about your products, services, and customer service can make or break your business. Delivering an exceptional customer experience (CX) throughout all customer journey touchpoints is crucial. 
Understanding the customer's voice can bring you closer to understanding their needs. As a result, you'll have greater insight to improve your product and services continually. These insights, in turn, give you consistent and comprehensive actionable business insights across the enterprise. 
Sixty-six percent of customers expect you to understand their needs and expectations, even before they might be aware of them. So how can you know? Read on.  
How advanced VoC can benefit your brand
Implementing an advanced VoC strategy that includes conversational analysis can boost your business in the following ways:
Create marketing messages that mirror customer language. According to Starlight, the consumer insights company, "you must talk like your customers think." So when you study your customers' language by parsing contact conversations, you can leverage the vocabulary they use in your campaigns.
Do your customers opt for a more formal or casual tone during contact? Are there specific words they're prone to use and others they stay away from altogether?
With the ability to study customer language closely through a more extensive examination of conversation analytics, you'll find that your customers will often write your advertising for you.And once you're able to reflect their language to them in marketing messages, you've done the ultimate in creating affinity: You've assumed the voice of a trusted colleague or friend—someone who thinks as they think and can help with solutions.
Listen for new product and service ideas. Voice analytics and natural language processing can help you discover what people desire. Transform your new product launch, for instance, by proactively analyzing customer conversations. Often customers will tell you what your next product iteration should be. Or they'll define a new product category or line extension for you if you can be on the lookout for sentences that begin with phrases such as "I wish you offered _____." or "Why can't you make _______?"
Gain more market share. Both B2C and B2B consumers naturally gravitate towards customer-centric businesses that, most importantly, listen to them. You do this by analyzing 100% of actual conversations rather than exclusively analyzing post-contact surveys.Once you have insights into all your interactions – voice, chat, and email, you'll attain more significant market strongholds than competitors still deaf to the customer's voice.
Build a modern VoC approach 
What reveals true VoC? You can extract customer conversations from their native, unstructured environment and convert them into structured data to deliver actionable insights.
Look at these raw conversations as a more organic form of customer surveys.
But here's where call centers get stuck: Many lack the know-how and tools to access the data and often resort back to post-contact surveys, which can have a limited effect on moving your business forward.
Why? After a contact center interaction, surveys put the onus on customers to answer questions. The problem is that there are often discrepancies between the actual customer experience and the "remembered experience," which often reflects in the survey answers.
There are a few reasons for this: Sometimes, a customer is uncomfortable stating an issue with a brand in writing, though their live interaction proves otherwise. Or the opposite could be true. Your customer is more comfortable airing their grievances in writing while preferring to remain courteous and cheerful during an agent or rep conversation.
Advanced conversational analytics uplevel your insights through these actions:
Analyze contextual meaning.

Text analysis of conversations helps you gain insights into what is said but can also help you derive contextual meaning. For example, acoustic voice measurements suggest consumer sentiment and feelings. Even if a customer's actual language may be positive or neutral, their acoustics can signal irritation or anger.

Uncover agent patterns that erode or enhance CX.

With the right analytics solution, you can detect agent behavior that might harm your VoC, such as long hold times, silence on calls, frequent transfers, and more. Conversely, you can also discover behaviors that merit positive feedback—such as unflagging enthusiasm or a consistent, proactive stance in getting to the bottom of issues. Both behavior types can become the foundation for continuous, 1-on-1, or group training.
Call Journey can help decipher your VoC
Our VoiceAI Ecosystem uses AI and NLP to convert large volumes of audio, text, chat, and email from your customer conversations into searchable text. You can sort this data in a user-friendly dashboard by emotion, sentiment, compliance, and more.
As a result, VoiceAI allows you to monitor and analyze all your voice conversations rather than a small sample, track agent compliance and performance, and measure customer satisfaction.